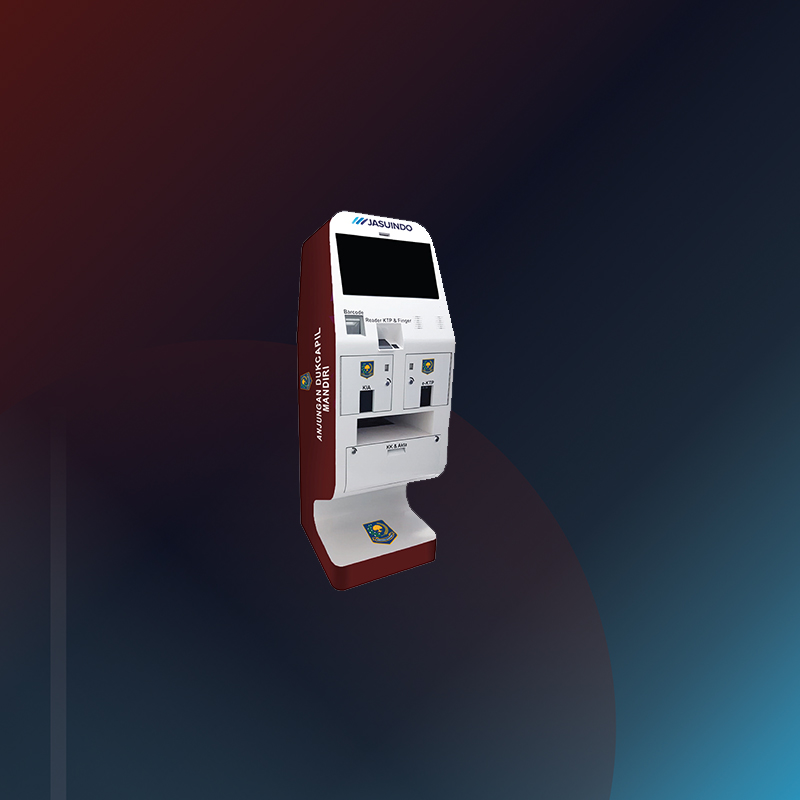 The Device that Does It
The Indonesian Ministry of Human Affair is in middle of a transition phase from doing work manually to implementing digital systems. Jasuindo has proudly contributed to this modernization concept by producing and supplying document printing devices, our so-called "Instant Kiosks", allowing citizens to seamlessly complete all their human affairs related matters. In the last month, we have distributed 19 Instant Kiosks to all districts in 5 cities. As part of our continuous efforts, we will further distribute up to 50 Instant Kiosks to 30 additional cities in Indonesia.
Our pioneering Instant Kiosks come in 4 different types and are carefully built with great accuracy. We offer a huge variety of customization options to meet our clients' specifications and needs. All devices are made of highly durable materials, reliable components, and advanced technologies to ensure ease of use and maintenance as well as rapid and high-quality printing and production within a short period of time.
Good news! We can say goodbye to long queues!